Prof. Dr. A. Böhle
Chef Physician at Helios Hospital Bad Schwartau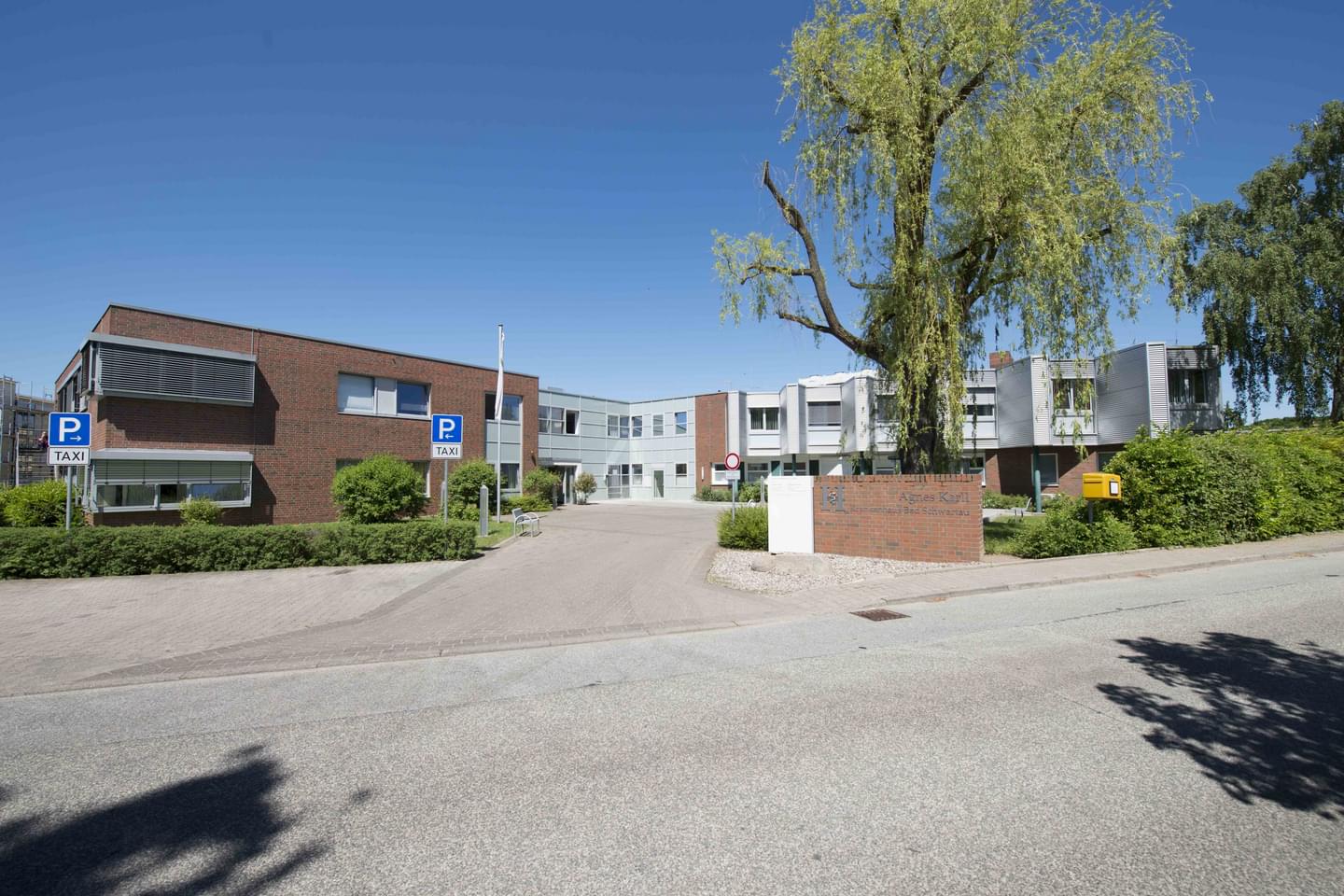 Specialist fields (in extracts)
Treatment of prostate- and bladder disease
Treatment of kidney- and ureteral calculi
Brachytherapy –for treatment of prostate cancer
Conservative treatment of tumor patients
Curriculum vitae (in extracts)
| | |
| --- | --- |
| 1983-1985 | Department of Urology at the University Hospital, Klinikum Charlottenburg, FU Berlin |
| 1984 | Department of Urology at the University Hospital, Inselspital Bern |
| 1985-1986 | Surgical training at Augusta-Krankenanstalten Bochum |
| Since 1986 | Clinic for Urology, Medizinischen Universität Lübeck |
| 8-2-1989 | Degree as Specialist for Urology |
| Since 1991 | Senior physician of the Clinic for Urology |
| 11-1994 | Habilitation and appointment as private lecturer |
| 14-12-1999 | Appointment as C3-Professor of Urology |
| 1995-1999 | Member of the collaborative research centre SFB 367 of the DFG |
| 8-1997 | Facultative postgraduate training in Specialized Urologic Surgery |
| 4-1998 | Appointment as Examiner for "Specialized Urologic Surgery" |
| 11-1998 | Professional Qualifications in laboratory testing in Urology |
| 4-1999 | Appointment as expert/evaluator in " Specialized Urologic Surgery " |
| 9-1999 | Appointment as project leader for genetic engineered work |
| 2000-2006 | Laboratory group leader in the research centre Borstel(Forschungszentrum Borstel) |
| 2000-2005 | Board member of the working group "Experimental Urology" of the DGU |
| 2000-2005 | Deputy spokesman of the research focus "Oncology", Lübeck |
| 2000-2003 | Vice Director of the Clinic for Urology Lübeck |
| 2000-2003 | Member of the post graduate programme GRK 288 of the DFG |
| 2000-2003 | Member of the collaborative research centre SFB 367 of the DFG |
| Since 2000 | Member of the board AUO / Deutsche Krebsgesellschaft (German Cancer Society) |
| 2000-2005 | Spokesman in the field of tumor biology, Research Centre Borstel, (Forschungszentrum Borstel) |
| 2001-2003 | Member of the Research Committee of the Med. Universität Lübeck |
| Since 10-2001 | Member of the board, Tumor Centre Lübeck (Forschungszentrum Lübeck) |
| 1-2002 | Establishment of the EORTC - AUO Data Clearing Centers Lübeck |
| 2002-2003 | Board member of the Klinisch-ExperimentellenForschungseinrichtungen – KEF Lübeck (clinical experimental research centre) |
| Since 2002 | Member of the Guidelines Commission of the European Association of Urology (EAU) |
| 2002-2004 | Spokesman of the working group "Experimental Urology" of the DGU |
| 02-2003 | Special course in radiation protection brachytherapy |
| 05-2003 | Appointment as "Außerplanmäßiger Professor" |
| Since 1-6-2003 | Urologic group practice Bad Schwartau |
| 01-2004 | Certification "Prostate Brachytherapy" |
| Since 01-2004 | Consultant for surgical urology at Klinikum Neustadt |
| 1-1-2005 | Kassenärztliche (Association of Statutory Health Insurance Physicians) group practice for Urology, Bad Schwartau; affiliated doctor/consultant at Helios Agnes-Karll Krankenhaus, Bad Schwartau |
| 7-6-2005 | Certification "men's doctor cmi" |
| 3-1-2007 | Member of the board of the "European School of Urology" |
| 9-5-2007 | Additional designation "Andrology" |
| 6-6-2007 | Additional designation "medicinal tumor therapy" |
| Since 03-2008 | License to conduct advanced training in "Andrology" 1,5 years License to conduct advanced training in " Medicinal tumor therapy " 1 year |
Contributions
Brachytherapy
With the "LDR-Brachytherapie" a modern version of radiation therapy has been established which enables patients with locally restricted prostate cancer to maintain their level of quality of life. The fundamental idea behind this is that the local appliance of the radiation source is able to deliver a high focal dose to the prostate while protecting the surrounding tissue.
"LDR" is the English abbreviation for "low dose rate" and "Brachys" is translated from the Greek to "short". With the LDR-Brachytherapy the tumor is irradiated from a very short distance directly from the inside. During a one hour surgery radioactive iodine-125 "seeds" are implanted onto the patient – small titanium coated pins of size of a rice grain.

The seeds are implanted into the prostate by an ultrasound guided cannula, inserted via the pelvic floor. The pin sized mini-implants remain permanently in the prostate with a half-life of about 60 days. The carcinoma is targeted specifically by the permanent irradiation while the surrounding organs such as bladder and colon remain protected.

A few weeks before the surgery, the size and shape of the prostate is determined using ultrasound. From this data the required number of seeds is calculated. The intervention is usually performed under general anesthesia. After the insertion of a urinary catheter, an ultrasonic probe (allowing axial and longitudinal imaging) is placed in the rectum. Multiple images are recorded. From these the number and location of seeds is calculated. The physicist calculates the treatment plan on-site.
The real-time or intraoperative method has the advantage that the seeds can be placed very exact. According to the treatment plan a total of 20-30 2mm cannulas are inserted through the skin between scrotum and rectum into the prostate. The tiny (4,5 x 0,8 mm) seeds are inserted (under ultrasound control) through the cannulas to the calculated position, and positioned very precisely. This is done under continuous ultrasound control which enables to adjust the dose coverage at all times.

Possible attendant symptoms of the seed-implantation include: traces of blood in the urine or seminal fluid, hematoma in the pelvic area, urinary tract-, prostate- or rectum inflammation, increased urge to urinate as well as formation of residual urine. Involuntary leakage of urine is very rare (<1%) and usual only develops after recent surgical peeling of the prostate. Furthermore a radiation induced potency disorder can develop (<10%), however this can be treated with the appropriate medication (Cialis®, Levitra® oder Viagra® ) in most cases.
An essential component is the quick recovery and with this the restoring of activities of daily life and ability work within a few days.